CONTACT US:
​323-391-6093​
amberlightvoicestudios@gmail.com​
Andrea Wiseman

is a co-owner and in-demand vocal coach at Amber Light Voice Studios. A graduate from world-renowned Berklee College of Music, Andrea has studied many techniques and methods including numerous contemporary styles, jazz, speech level singing, classical, opera, and musical theater. She's taken the knowledge derived from these styles to develop a unique contemporary vocal technique that she has taught for over 5 years. In addition to her thorough musical training, Andrea has been performing for over 16 years in various bands, including her current electronic project, Tetra. She has extensive experience with songwriting, artist development/branding, and co-producing. With years of knowledge and experience under her belt, Andrea is a dedicated teacher with the ability to give her student's the individual instruction they need to meet and exceed their musical goals.
Benjamin Cohen

is an accomplished and highly sought after voice teacher, music producer, composer/arranger, keyboardist and co-owner at Amber Light Voice Studios. An honors graduate from Berklee College of Music, earning a 4-year merit-based scholarship as a vocal principal, Benjamin earned his degree in Contemporary Writing and Production. Immediately after graduating, he moved to Los Angeles to found Jackaboo Productions, a boutique artist development studio that focuses on producing and recording emerging talent. In addition, Ben also co-founded the rock band, Convey, for which he is the lead singer/songwriter. Ben lends his years of experience as a producer, lead singer, and studio musician to his work as a vocal coach, teaching goal-oriented strategies for both live and studio applications.
Call us at 323-391-6093 to schedule your first free "get to know you" lesson
Caitlin Cuneo

is a professional singer/songwriter/recording artist from the Pittsburgh area who has recently relocated to Los Angeles. Caitlin has studied classical voice in her youth and began to explore and embrace other genres and vocal styles while in high school. She has a strong background in musical theater hailing from both the Center for the Performing Arts and the Civic Light Opera Academy in Pennsylvania. Caitlin attended the Berklee College of Music in Boston where she studied vocal performance and music business. She has toured as the lead singer in funk, blues, and pop/hiphop bands throughout the country. Caitlin owned and operated her own studio in Pennsylvania and coached both vocals and drama for local musical theater troupes, schools, and privately owned theater organizations. Since moving to LA she is really excited to be a part of the Amber Light Voice Studios team.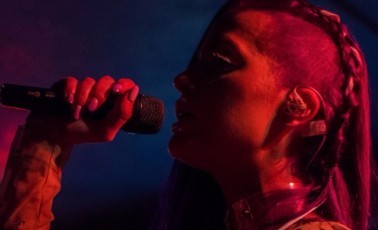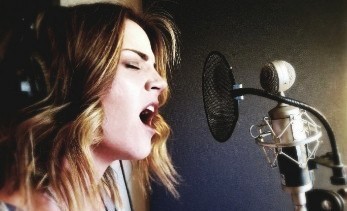 Kyle DallaTorre

is a highly trained singer/songwriter, vocal and performance coach with nearly fifteen years of teaching performance and musical theater. Her vocal education has spanned from classical/musical theater training to the contemporary method specialized by Amber Light Studios. She is a graduate of Cal State Fullerton's BFA Musical Theater program, earning a scholarship for performance and academic honors. After touring the US, she returned to LA to focus her passions on music development and songwriting. She has been fortunate enough to be a part of a variety of projects including progressive rock, alternative folk, blues/rock and alternative pop. Kyle is currently finishing her solo EP and is honored and elated to be part of the Amber Light family.